Expert tells Camrose audience, there is a connection

.
If there is domestic abuse in the home often the abuser may also be hurting the family pet. That was the message a Camrose group heard at a recent seminar hosted by the Family Violence Action Society on May 19.
Alberta SPCA director of education Tim Battle met with a variety of community members interested in stopping abuse and helping abuse victims, whether they be human or animal.
Battle said that there is a continuum of how society views animals, from use, neglect, abuse and cruelty. Animal use can range from pets to products, entertainment to research and while personal viewpoints may differ, the general consensus is that use is acceptable unless the animal is being mistreated.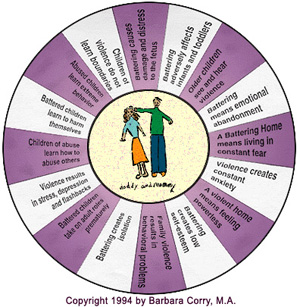 Animal neglect is a failure to provide necessities of life.
"We have laws that say if you are going to keep animals, then you must give them what they need," said Battle.
In cases of animals being involved in domestic violence cases, Battle said that animals can be caught in the middle and are threatened or hurt when an abused person tries to leave a situation. Battle quoted studies done that examined animals being punished, hurt or killed because a women tried to leave an abusive partner or the partner is taking his or her aggression out on the animal. In cases of battered women with pets, 60 per cent of the women said the abuser threatened or harmed the pet; 21 per cent said they knew the abuser harmed animals as a child and 25 to 40 per cent said they stayed in the abusive situation in order to protect the pet.
Through inter-agency cooperation and training, the Alberta SPCA is working to help ensure animals from abusive homes are being taken care of. There are resources - though they vary from place to place - that women can access to ensure an animal is kept safe if they have to escape an abusive situation.
Battle also recommended including pets and supplies in abuse escape plans and to try to include them in emergency protection orders. While Battle said he hasn't heard of the latter being done before, it technically should be feasible since animals are considered property in Canada, which is included in protection orders.
"The general consensus seems to be that there is no reason why they cannot be included in there, but nobody's thought of doing it. We want to get some case law on this so we can tell people that yes, this does happen," he said.
Abuse is unacceptable.
Abuse is classified as socially unacceptable behaviour that intentionally causes pain, suffering, distress or death to an animal. He said animal cruelty is deliberate and often criminal.
"That's where we get into the real serious kinds of acts," said Battle.
The Province and the Federal government has two different laws that deal with animal abuse, Battle pointed out. In a nutshell, Provincial law will deal with the state of the animal while the national laws look at intent of the person committing the act.
Alberta's Animal Protection Act is enforced by 10 peace officers and protects animals from distress and mistreatment. Offenders could be fined up to $20,000.
The Canadian Criminal Code prohibits anyone from wilfully causing animals to suffer from neglect, pain, or injury and remained mostly unchanged since 1892. That was until 2008, the maximum penalty for being charged with animal abuse was $2,000 and an 18 month sentence. Battle said that an animal abuse incident in Camrose made Parliament enact some minor changes to the penalties, but that some critics say the act is still not up to snuff.
"That (change) happened relatively recently after an event that happened right here in Camrose, of the cat in the microwave. ... People couldn't understand why a Criminal Act would have a lesser fine than a Provincial Act. It seemed at the time that the nature of the activity fit the Criminal Code, which carries some jail time and creates a criminal record," Battle explained.
Study underway
The Alberta SPCA is also conducting a study to identify how they can help animal and human victims of violence and are looking for victims of domestic violence who also had pets or livestock that were abused as well.
Fuente: camrosecanadian.com